This blog looks…. just a little different, doesn't it?
Didn't the banner used to be green, or something? I feel like maybe the background has changed. I don't remember that cool orange thing, for one…
That's right! Good eye! It has changed! It's been updated to tie it in with the totally updated, completely revised, utterly gorgeous (not that we are biased) re-design of the rest of Elaine's website!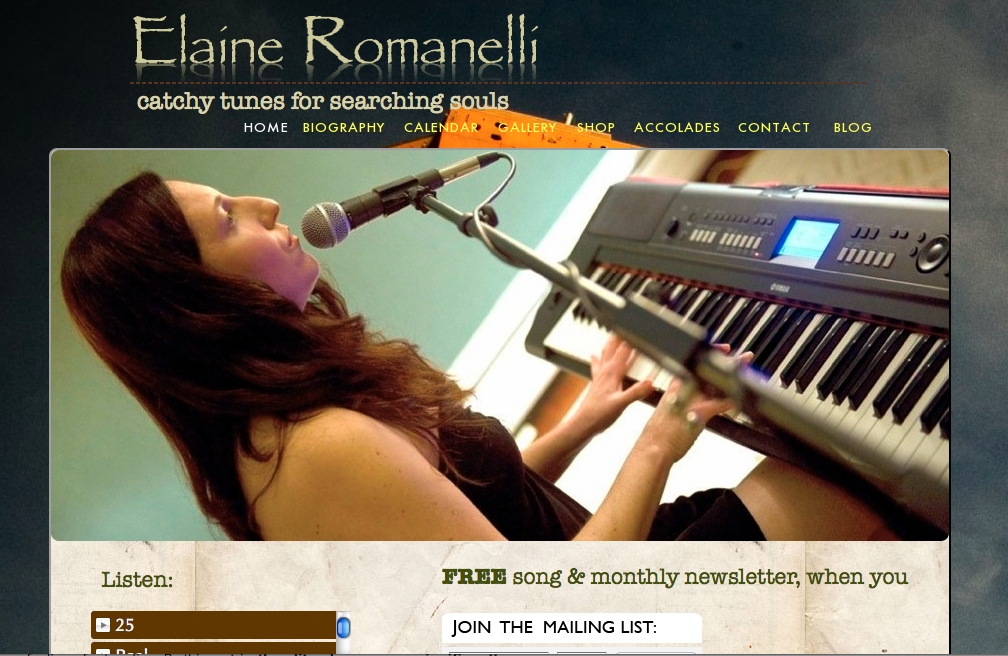 Have a look! Roam around, see the sights, pull the levers, try it on for size.
There are new things everywhere! New photos, new (lower!) prices on the Shop page, and – most importantly – on the home page, there are snippets of new songs from the soon-to-be-completed new album!
New new new! It's like it's a new year, or something!  : )