Tour tomorrow! And packing is going… well it's almost… well frankly it's not anywhere NEAR done, but I did accomplish one feat: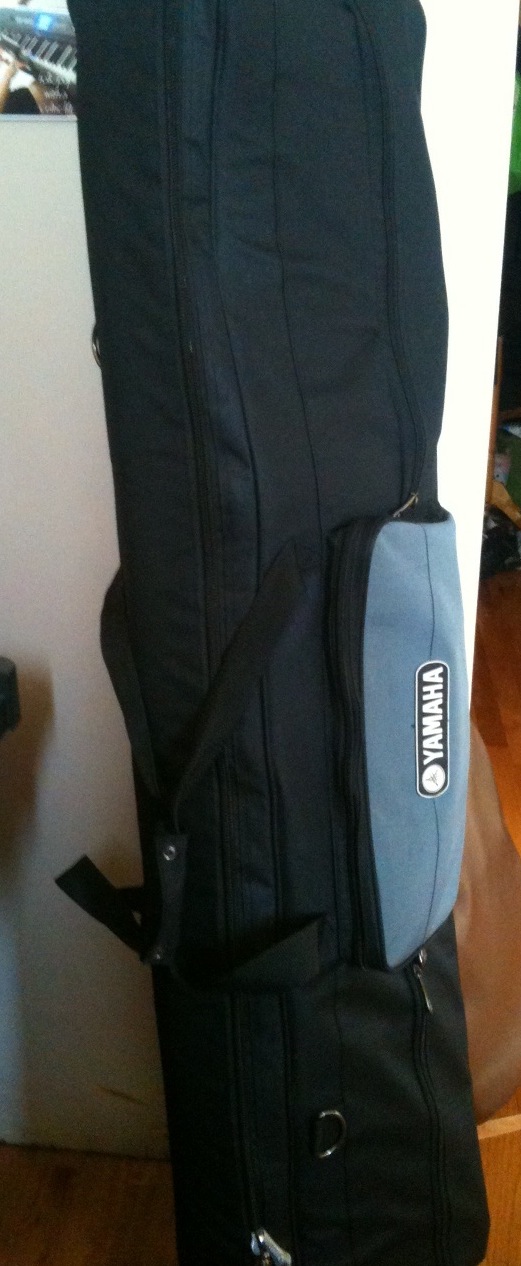 Does it look a bit bloated about the middle to you? That's because the stand is in there as well. Yes! Magic. (It was very much like zipping up too-small jeans, with lots of hopping about and starting over. Woe betide us all if they want to see inside at airport security.)
Unfortunately, the main suitcase still looks like this: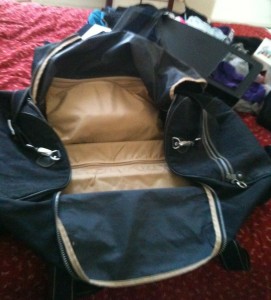 So there's some progress still to be made.
Something to which to look forward.